Join us and Bill Costello from Texas A&M to discuss guardian dog health on December 6th at 7 pm Atlantic.
There is no fee to attend!
Bill Costanzo was hired in January 2019 by the Texas A&M AgriLife Research Center in San Angelo as a Livestock Guardian Dog Research Specialist II.  Bill had used LGDs on his own farm flock of sheep in Northern California for over eight years.  Previously, he was an Agriculture Teacher & FFA Advisor for over 19 years in California.  He grew up in the small farming town of Escalon, California which is in the states Central Valley where his parents had a commercial Angus ranch.  He has a Bachelor of Science Degree in Agriculture Education from California State University – Fresno.  Bill's position at the AgriLife Center is a joint project between the Texas Sheep & Goat Predator Management Board and Texas A&M University AgriLife.
Bill is responsible for the care and management of over 20 LGDs at the AgriLife Center in San Angelo and its three research ranches.  He is also responsible for hosting LGD field days, producer outreach, workshop presentations, webinars, project fabrication, social media content, written educational products and record keeping for the LGD program.  Bill also assists in research projects related to LGDs using GPS trackers and game cameras.  He is currently working on a multiyear puppy bonding project that started in August of 2019.  The project will continue for at least five years.  Tracking of the dog's movement along with stock movement and predator control on research ranches across Texas will be recorded for research purposes.  The project also involves working with cooperating producers that will be using the dogs Bill bonds on their ranches during the multi-year project.
Register HERE!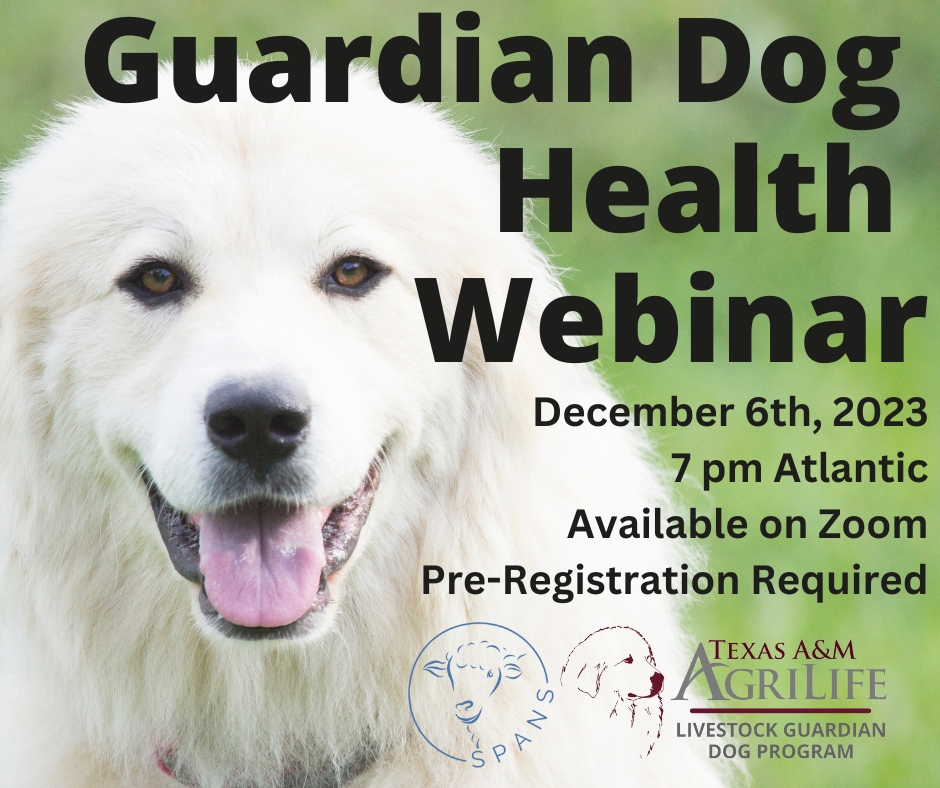 Join Dalhousie University June 19-23 for Red Meat Cutting Basics & Introduction to Sausage Making. Sign up for both courses before May 5th to save 10%:
If you have not completed the Agri LMI survey as yet, don't worry, the survey will be extended until May 7th.
It is vital that you share your input as producers continue to have difficulty recruiting a sufficient workforce for their operations resulting in lost production. This urgent issue in the agriculture sector may have dire consequences for this vital part of the Canadian economy.
Ongoing evaluation of the current labour market for Canada's agricultural industry assists in quantifying shortages facing agriculture and accurately forecasting worker requirements.
You can find the survey at: https://cahrc-ccrha.ca/agri-lmi-survey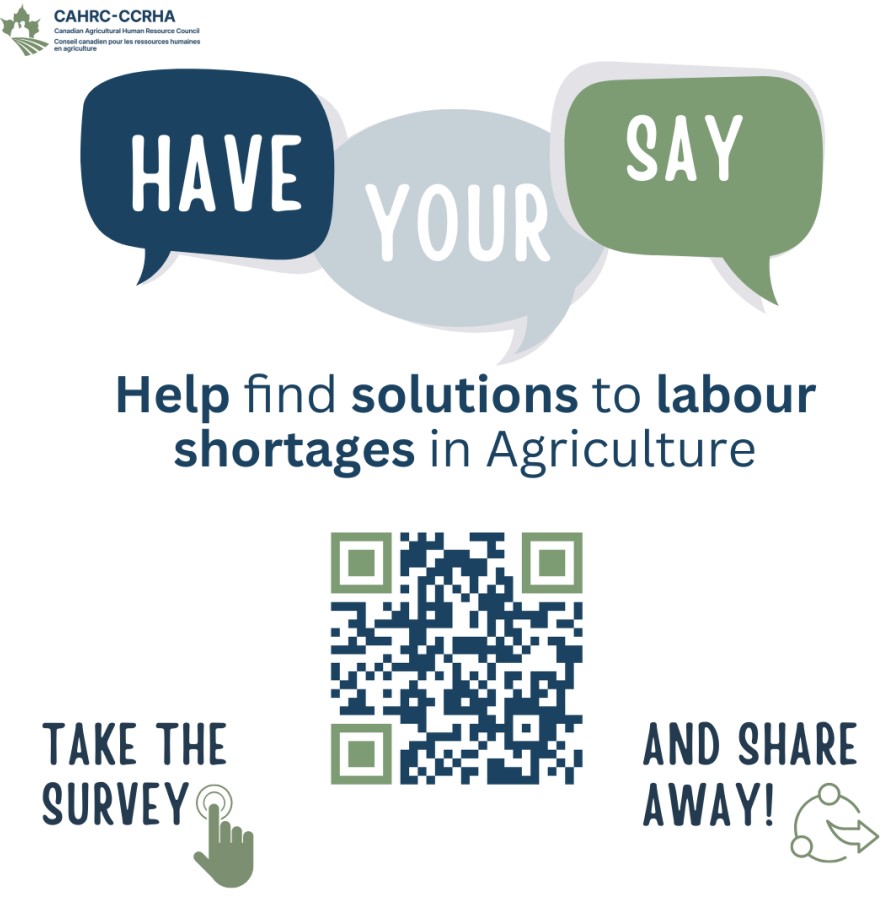 The Government of Canada has launched a new online commenting system in CG I that permits stakeholders to comment on proposed regulations online during the consultation period. All stakeholder comments that conform to government guidelines will be posted online after the comment period ends. Making stakeholder's comments on proposed regulations publicly available will increase transparency and accountability, generating a better understanding of the regulatory concerns and challenges of Canadians and stakeholders, and has the potential to facilitate important discussions between regulators and stakeholders.
For more information, including instructions on how to comment, please see the Comment on proposed regulations page on the Canada Gazette website.