International Sustainable Smart Farming Seminar
March 15-16, 2018
Dalhousie Agricultural Campus, Dalhousie University
Registration fee: $60 (includes access to entire program, ticket to banquet, lunch and all coffee breaks)
Join Dalhousie Agricultural Campus' Precision Agriculture team as they host a two-day seminar on smart farming technologies on March 15–16, 2018. Workshop participants will include individuals from government, high value crop producers, processors, academia, private agricultural machinery companies, engineers and non-governmental organizations that work on or interested in the sustainable development and adoption of smart precision agriculture technologies.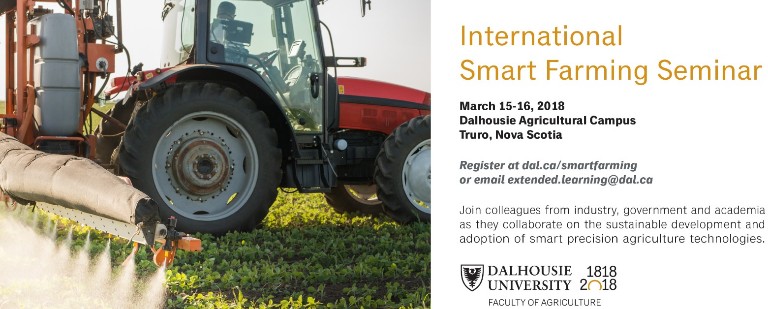 The second genetics webinar for 2018 hosted by the University of Guelph and OMAFRA is:
Tuesday February 6, 2018
1:10pm
Presenter: Erin Massender (Meat me Halfway: Methods to Improve Carcass Traits Through Indirect Selection). She will be discussing what she has learned about selecting for carcass traits using Canadian sheep data.
Please contact Delma Kennedy at delma.kennedy@ontario.ca for connection details.
Please see the below link for more information from CSF on a "New Concept in Controlling Internal Sheep Parasites" which is now available in Canada (Zoetis).
The 2018 Nova Scotia Sheep Expo will be August 26th at the Nova Scotia Provincial Exhibition grounds; more details to follow.
Below is information on an upcoming sheep genetics webinar for those interested:
"Genetic Improvement for Ewe Traits", a talk by Mohammed Boareki, MSc.
He will be discussing the selecting for ewe traits using Canadian sheep data.
January 23, 2018 from 1pm-1:45pm.
This is hosted by the University of Guelph and OMAFRA.
Please contact Delma Kennedy (delma.kennedy@ontario.ca) for more information.
The registration for the 2018 Saltscapes Expo is open and the early booking rates have been extended until January 31, 2018.
If you are interested in registering for this "buy local" weekend event, please see the below link:
http://mailchi.mp/saltscapes/2018-saltscapes-expo-registrations-now-open?e=1069298e8a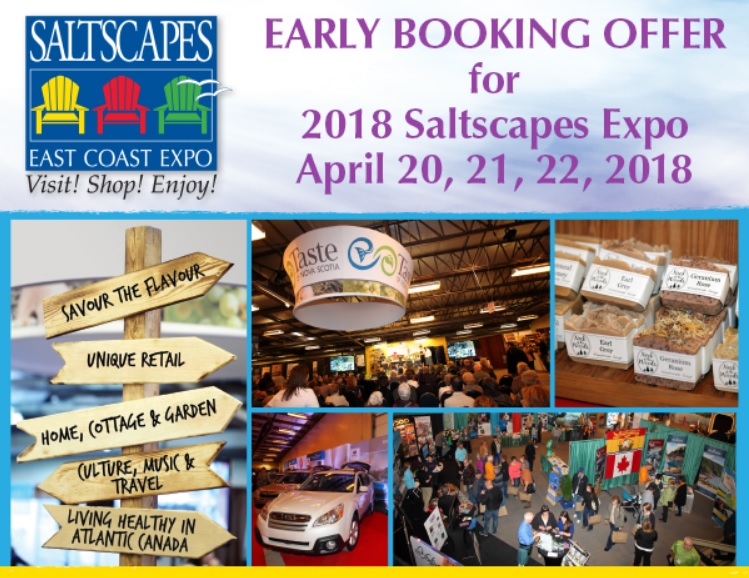 "CFIA's proposed animal identification and livestock traceability regulatory amendments may require all livestock operations to have a valid PID and use it to report animal movement data to the Canadian Livestock Tracking System (CLTS) database."
For more information, please click the following link to read the article in the Canadian Cattlemen Association: http://mailchi.mp/cattle/cca-action-news-ezouu7j6jl-248165#four
Canadian Sheep Federation is excited to announce the Fresh Canadian Lamb website is back up and running! Here you can find loads of information on products, cutting charts, recipes and labels.
Check it out at: http://www.freshcanadianlamb.ca