Welcome to the Sheep Producers Association of Nova Scotia!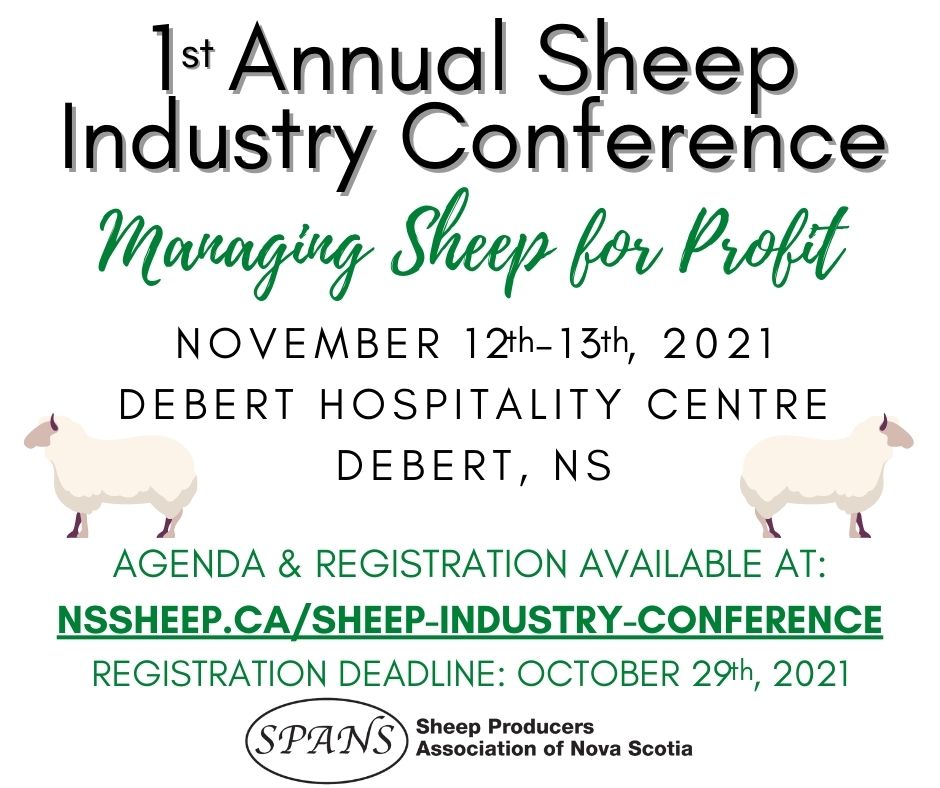 Additional information can be found on the Sheep Industry Conference webpage!
---
The mandate of the Sheep Producers Association of Nova Scotia is to promote and assist in the sustainable development of Nova Scotia's sheep industry in the best interest of the members and, ultimately, all Nova Scotians.
In addition to its own initiatives, SPANS works co-operatively through representation at the Canadian Sheep Federation and the Nova Scotia Federation of Agriculture Council of Leaders, among others.
---
COVID-19 Update:
We continue to be available for members, clients and stakeholders during regular work hours from Monday to Friday and can be contacted for an appointment if you need to meet in person.
Please see our new COVID-19 Updates page for updates within the industry: http://nssheep.ca/category/covid-19/