Sheep Industry Conference
If you missed the initial Early-bird pricing, now is your opportunity!
Early-bird pricing has been extended to the registration deadline of October 29th!
Registration will close October 29th. Registrations will not be taken past this time.
*If you require accommodations for Friday, November 12th, please ensure this is booked directly with
Ashley at the SPANS office and not the Debert Hospitality Centre. 
Please contact Ashley with any questions at: 902-893-7455 or novascotiasheep@gmail.com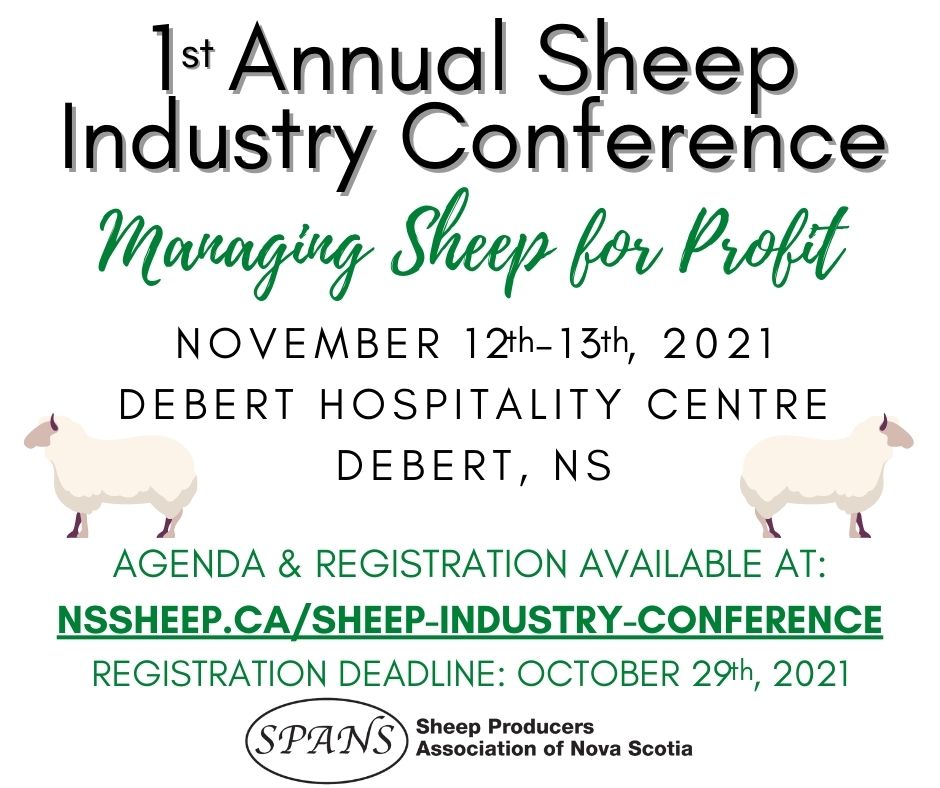 Check out presenters Heather Watson, Cedric MacLeod and Adam Steeves discussing farm management on Maritime AgCast's latest podcast episode: Farm Management in Canada: Understanding How the Farm is a Business
Thank You to our Conference Sponsors: