Sheep Industry Conference
2nd Annual Sheep Industry Conference
Keynote
Bill McCutcheon, Mulmur Vista Farms
Lamb Sales and Breeding Stock
Bruce Sinclair, Canadian Sheep Breeders' Association Representative
Ab Carroll, Ontario Stockyards Inc.
Scott Dixon, Atlantic Stockyards Ltd.
 Wool Marketing: Traditional
Leah Little, Briggs & Little Woolen Mills Ltd.
Monica MacAusland, MacAusland's Woollen Mills Ltd. 
Processing
Northumberlamb
Direct Marketing
John Duynisveld, Holdanca Farm
Rhonda McCarron, Brook Ridge Farm
Wool Marketing: Boutique
Lorna Ash, Shades of Ewe Fibreworks
Delia Burge, Cobweb Woollies
Jackie Wile, Wile's Woolies
Fireside Chat
Bill McCutcheon
Ab Carroll
John Duynisveld
Click Here to view our Agenda!
Save Now with our Early Bird Discount!
Early Bird Deadline is October 14th, 2022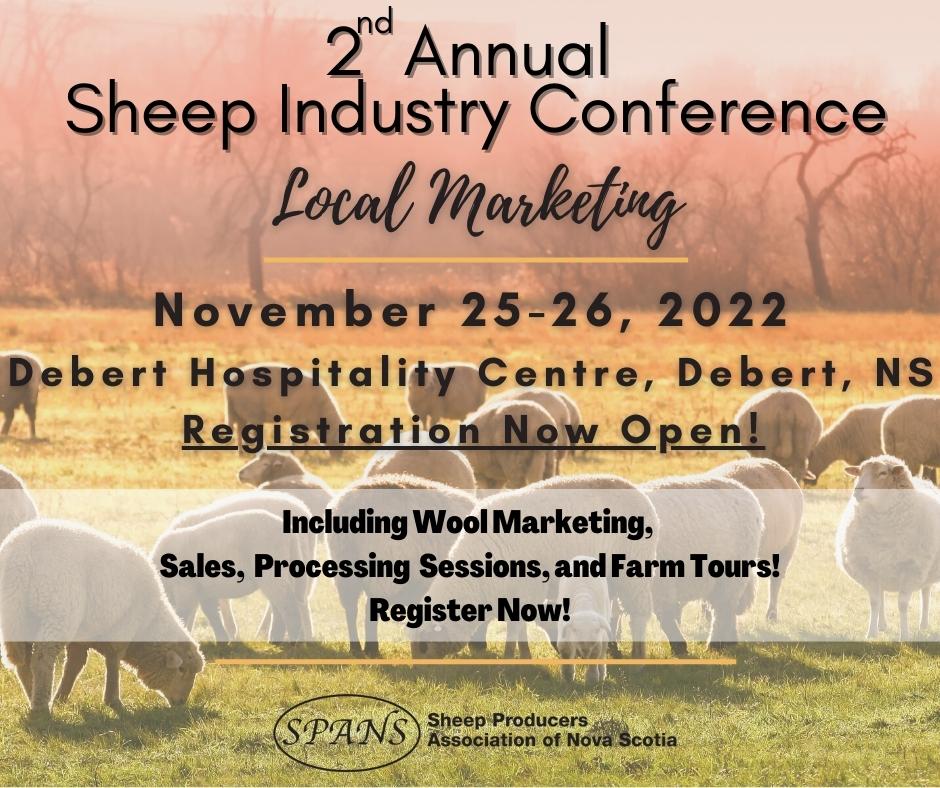 We look forward to seeing you on November 25th and 26th!
Thank You to our 2022 Conference Sponsors: